SHIELD Spray In Bedliner is formulated with the highest quality aerospace grade resins to provide superior performance and enhanced gloss, and is infused with Kevlar pulp for unmatched strength and durability!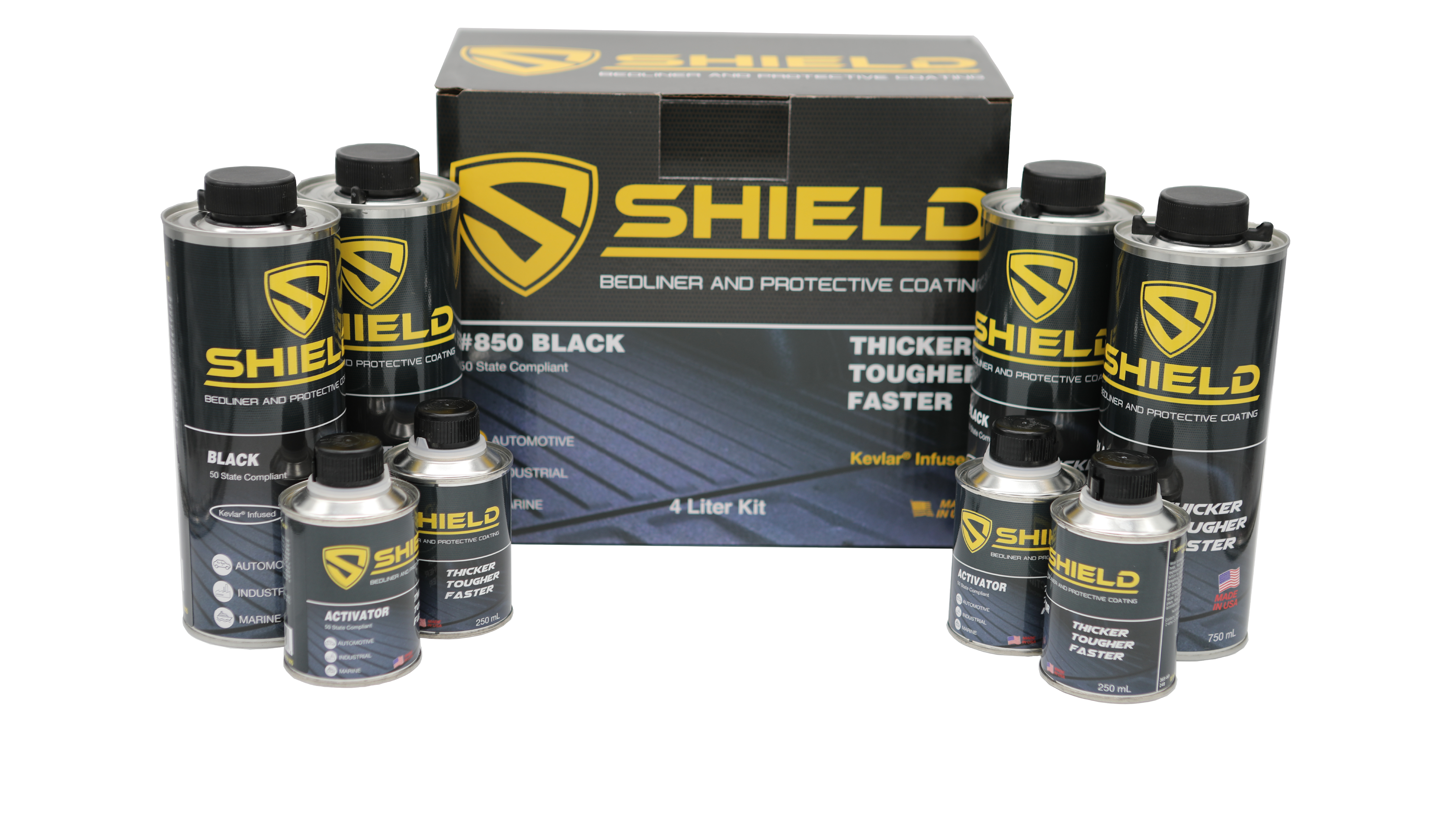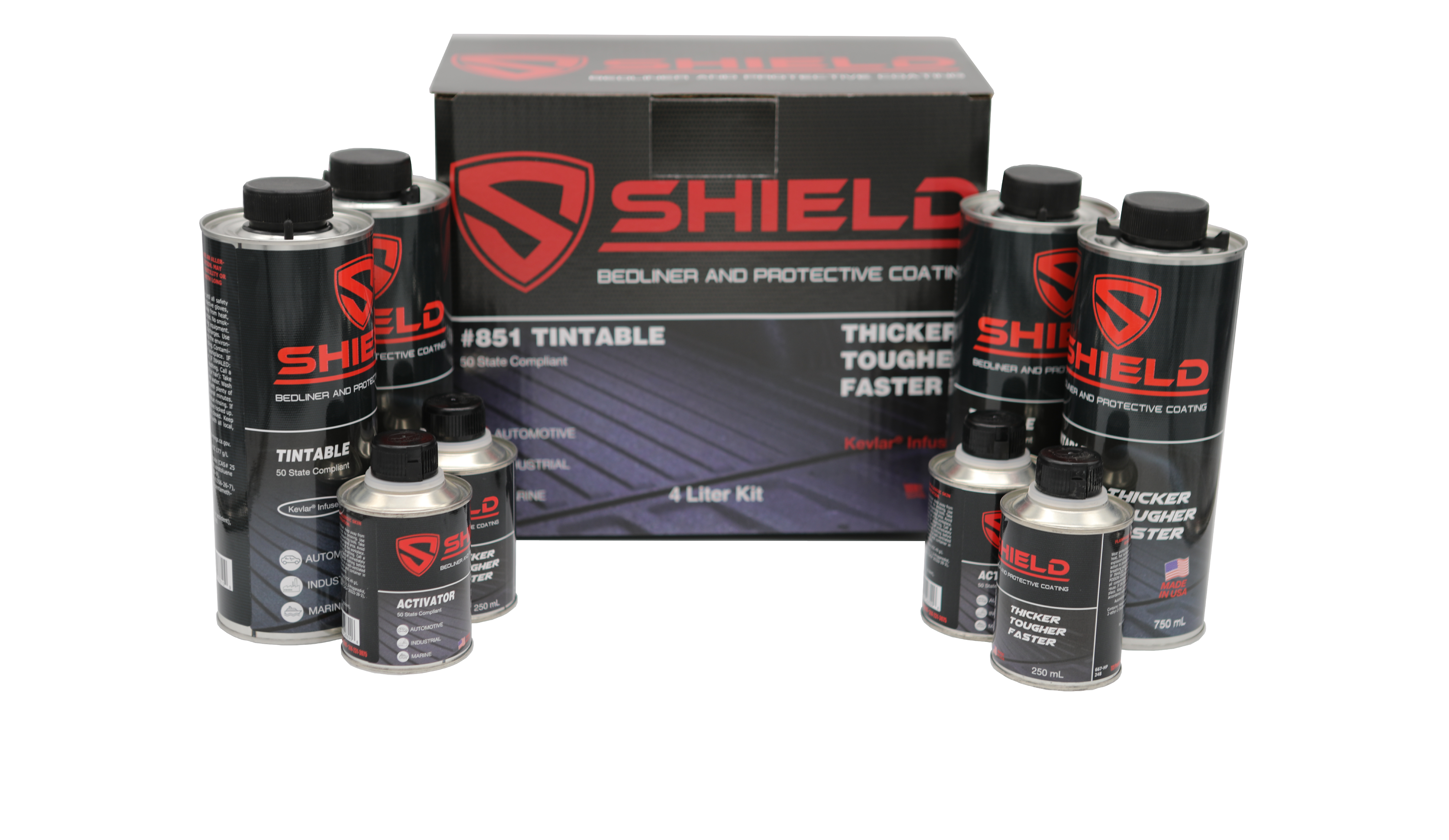 Shrinkage can be embarrassing and costly. When we developed our Shield Bedliner, we made sure that shrinkage would never be an issue. We took 16.5 grams of our Shield Bedliner and 16.5 grams of our competitor's product to prove our point. The results speak for themselves. Our Shield Bedliner only shrank to 15.3 grams, while our competitor shrank to 10.9 grams over the same two-week period. All coatings shrink over time but don't let shrinkage put you in an embarrassing situation.
See The Difference For Yourself
Have a look at just a few of the amazing projects our customers have completed using Shield Bedliner! From giving a layer of protection to your truck bed or the entire exterior. People are doing incredible things with our Shield Bedliner!